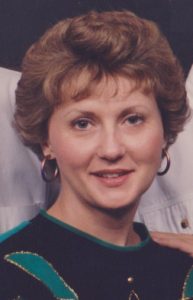 Patricia Kay Hitt (Tanner), 60, of Kemah, TX (formerly of Parkersburg), passed away on June 24th in Clear Lake Regional Hospital. She is survived by her husband, Donald; mother, Helen Tanner of Parkersburg; sister, Donna (Mike) Goeke of Willis, TX; brother Jerry (Juanita) Tanner of Boaz, son, Nick (Kellee) Hoschar of Spring, TX; daughter, Amanda (Patrick) Reilley of Kemah, TX and grandchildren Cameron Hoschar, Ryan Hoschar, Everly Hoschar, Megyn Hoschar, Ashlee Wilson and Calvin Reilley. She was preceded in death by her father, Ernest J. (June) Tanner. The family also wishes to recognize Patty's very special best friend Mary Ellen (Bill) Jelen of Merritt Island, FL.
A memorial service will be held 10:00 a.m. Saturday, June 30, 2018 in the Crowder Funeral Home Chapel, 111 E. Medical Center Blvd., Webster, TX. 77598.
The post Patricia Kay Hitt (Tanner) appeared first on Crowder Funeral Home.
View Original Notice ? Patricia Kay Hitt (Tanner)