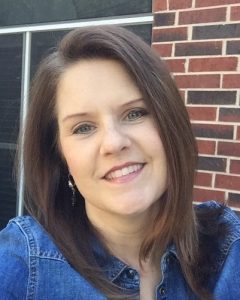 Anne Marie Rovira Cox, 45, passed away on Wednesday, June 20, 2018 at MD Anderson Cancer Center in Houston, Texas following a six-year battle with appendiceal adenocarcinoma cancer. She was born September 14, 1972 to William Valery Rovira and Lucy Fletcher Rovira in Houma, LA. She was a graduate of Clear Lake High School Class of 1991 and University of Texas, Austin Class of 1996. Anne fought fiercely with hope and grace, assisted by the unwavering support of her family, friends, and Anne's Army. Her father William Valery Rovira, sister Valerie Dianne Rovira-Rooney, her grandmothers Lucille Fletcher and Narcile Chaze and many cousins and friends were there to welcome her to Heaven. Anne is survived by children Carson and Katryna Cox, her mother, Lucy Fletcher Rovira, her sister, Celia Rovira Boyle, her brother-in-law Ed Boyle, and her nieces and nephews, Maggie Boyle, Olivia Rovira-Rooney, William Boyle, and Carson's and Katryna's father Greg Cox, grandparents Becky and Ed Horn, Darryl and Brenda Cox, and Dallas area family.
Anne dearly loved spending time with her children, family and friends on the water for stand-up paddle boarding, fishing, and kayaking. Anne had a passion for teaching and found a lesson in everything, including hardship. She drew great strength and inspiration from her students during her 16 years teaching first and intermediate grades for Deer Park ISD (5 years), Odyssey Academy (1 year) and Clear Creek ISD (10 years).
A Celebration of Life will be held Monday, July 9th at 11am at Clear Creek Community Church, 999 North Egret Bay Blvd., League City, Texas 77573. Video memories of Anne may recorded and sent to [email protected] for upload to a YouTube Channel for all to view. The family is humbled by the outpouring of love and support from all of Anne's friends and students. And would like to thank Yay4LifeTexas.org and the many caring people at MD Anderson Cancer Center for the compassion and care provided.
The post Anne Cox appeared first on Crowder Funeral Home.
View Original Notice ? Anne Cox