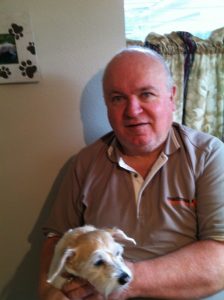 Owen Ray Sullivan, 73, was born May 1, 1945 in Roosevelt, UT and passed away June 25, 2018. Mr. Sullivan lived in Pearland for 23 years, he worked in the dental supply industry as a regional sales manager until retirement. Mr. Sullivan is a member of Church of Jesus Christ of Latter Day Saints, Pearland Ward.
Owen enjoyed riding motorcycles with the Courthouse Cruisers motorcycle group. He enjoyed riding in the hill country and taking longer trips to Utah to visit family.
Owen is preceded in death by his parents, Merlin and Merle Sullivan and sister, Sylvia.
Mr. Sullivan is survived by his wife of 24 years, Katja S. Sullivan; daughters: Michelle Snyder and Roxanne Mink, husband Jeff; grandchildren: Madeline Snyder, Benjamin Snyder, Merlin Mink and Tristan Mink; brothers: Merlin Kent Sullivan, wife Colleen and David Randal Sullivan.
The post Owen Ray Sullivan appeared first on Crowder Funeral Home.
View Original Notice ? Owen Ray Sullivan