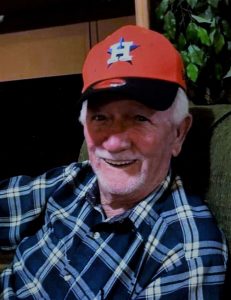 Oliver Ray Smith, 85, of Santa Fe, Texas passed away June 28, 2018. He was born September 29, 1932 in Gretna, Louisiana to parents James Wilmer Smith and Lydia Tippins Smith. He proudly served in the U.S. Army during the Korean War.
He enjoyed fishing, hunting, and carpentry. He was a homebuilder, and businessman, and after retirement he owned his own dump truck business.
He was preceded in death by his parents.
He is survived by his loving wife Alma Jean Smith; daughters, Lana Fehrle and husband Mark, Mechell Morgan and husband Dale, Doreen Russell and husband Bobby; eleven grandchildren, and 17 great-grandchildren.
Visitation will be held Sunday, July 1, 2018 from 5:00 p.m. -8:00 p.m. at Crowder Funeral Home in Dickinson, Texas. Funeral Services will be held at 10:00 a.m. Monday, July 2, 2018 at Crowder Funeral Home in Dickinson. Interment will follow at Hypolite Perthuis Cemetery in Hitchcock, Texas.
"Slap my Jaws and call me Paws"- O.R. Smith
The post Oliver Ray Smith appeared first on Crowder Funeral Home.
View Original Notice ? Oliver Ray Smith