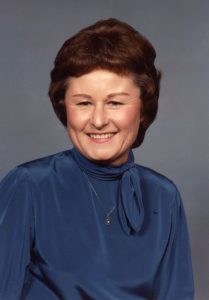 Our loving mother, sister, Gram, and dearest friend, Barbara Ellen Spivey Grant, age 81, went to be with her Lord Jesus on Wednesday, August 8, 2018.
Barbara was born in Houston, Texas to William Thomas Spivey and Anna Marie Kuperfernagel Spivey on June 30, 1937. She graduated Aldine High School in 1955. Barbara was always loyal and dedicated to her work in office management and accounts payable, and devoted 60 years to the construction industry. She enjoyed having fun with family and friends, always adventurous, playful and the life of the party.
Barbara is survived by her brother Paul M. Spivey, Houston, TX; daughter Karen Gilbert, husband James (Jim) of Plano, TX; son Gregory Coverston, wife Debra of Katy, TX; grandchildren, Christina Page, husband Daniel, of Katy, TX; Tabaitha Kaye, husband Adam of Waco, TX; Taylor McKamy, husband Tyler of Dallas, TX; Chase Gilbert of Plano, TX; and Kris Popish, wife Rachel of Oahu, HI. She is preceded in death by one grandson, Kyle Gilbert. She also leaves behind six great-grandchildren, Jared Page, Connor Page, Mason Kaye, Taylor Kaye, Peyton Kaye and Oliver Popish, as well as many friends that she loved and treasured sharing life with.
A Memorial Service will be held Saturday, August 18, 2018 at 11:00 a.m. at Tallowood Baptist Church, 555 Tallowood Rd., Houston, TX 77024, followed by a private family gathering at the gravesite. The inurnment will be at Forest Park Lawndale, Houston.
The post Barbara Ellen Spivey Grant appeared first on Crowder Funeral Home.
View Original Notice ? Barbara Ellen Spivey Grant