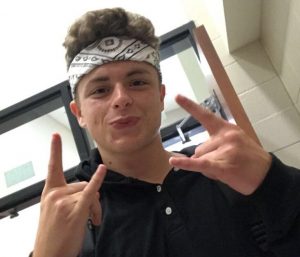 Nicholas Alexander Hartnett, 18, passed away August 30, 2018 at his home in Houston, TX. Nicholas was born May 12, 2000 in Phoenix, AZ.
Nick was many things to many different people, but overall, I'm sure everyone would agree that his radiated an infectious excitement for life. Nicholas was a wonderfully talented athlete who excelled at soccer, football, cheerleading and any other sport he tried. When he took time to share his knowledge and skills with friends, that is when he shined brightest. One of Nick's favorite activities was showing friends how to do back flips. He would shine with pure happiness while describing how his buddy finally landed a back flip and when his baby sister perfected her back handspring.
Nick was so curious about the world around him which took him down many paths. He would often take things apart and reassemble them in different ways, he loved to tinker and figure things out. Nick loved doing magic tricks and found it humorous when no one, especially his dad couldn't figure out how he did it. That will probably ring true for anyone who knew Nick because he was a trickster and comedian who was always looking for way to make people laugh.
He brought joy, laughter, happiness and love to all of us and will be missed very much.
Nicholas is survived by his mother, Cassy Burton and stepfather, Brian Burton; father, Michael Hartnett; sisters: Haley Hartnett and Aubree Meyers; brother, Luke Burton; uncles: Blake Toler, Ronald Haase and Joey Haase; aunts: Nicole Toler, Heather Shearfield, Sara Ottinger, Jennifer Rodriguez, Vanessa Lobo, Bambi Haase and Misty Waid; grandparents: Jennifer and Randy Toler, Lori Burton, Ron Hartnett and Lydia Taylor; great grandparents: Richard and Dolores Crowell; the love of his life, Karla Villarreal.
A visitation will be held from 10:00 am to 1:30 pm on Saturday, September 8, 2018 with a service to begin at 1:30 pm in the chapel of Crowder Funeral Home, 2422 Broadway, Pearland, TX 77581. Followed by a graveside service at South Park Cemetery.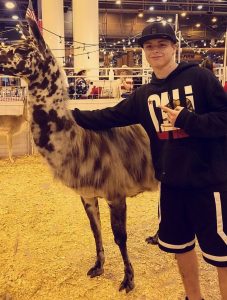 The post Nicholas Alexander Hartnett appeared first on Crowder Funeral Home.
View Original Notice ? Nicholas Alexander Hartnett