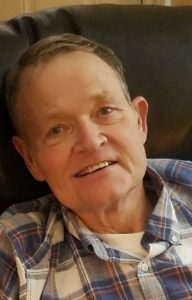 William Recie Tisdale, Sr., 67, resident of Dickinson, Texas passed away October 9, 2018 in Galveston, Texas. He was born January 21, 1951 in Mercedes, Texas to parents, Weldon E. Tisdale and Ruby Pearson Tisdale.
He was a resident of Dickinson, Texas since 2004, and a previously lived in League City, Santa Fe and Friendswood.
He attended Bay Area Church in League City. He was a certified technician in the pest control industry since 1990, after which he started his own company in 2004, Bull Dog Inspections in Dickinson, Texas.
He was preceded in death by his loving wife Cynthia Marie Tisdale.
He is survived by his daughters, Shannon McCoy and husband L.J., Autumn Tisdale and husband Matthew; sons, William Recie Tisdale Jr. and wife Jennifer, Joseph Tisdale; sister, Louise "Teeter" Cole and husband Larry; brother, Johnny Tisdale and wife Pam; grandchildren, Kayla Tisdale, Bailey Tisdale, Saylor Tisdale, Fynn Tisdale, Reese Tisdale, Abigayle Tisdale, Alisyn Tisdale and Myles Tisdale, Shelby McCoy, Mallory McCoy, and Kiley McCoy.
Visitation will be held Sunday, October 14, 2018 from 5:00 pm – 8:00 pm at Crowder Funeral Home in Dickinson, Texas. Funeral services will be held at 10:00 am Monday, October 15, 2018 at Crowder Funeral Home in Dickinson with interment following at Mt. Olivet Cemetery in Dickinson.
Serving as pallbearers are Matthew Tisdale, L.J. McCoy, Dwight Baker, Jim Mueller, Miguel Valdez, and Cameron Oberg.
The post William Recie Tisdale Sr. appeared first on Crowder Funeral Home.
View Original Notice ? William Recie Tisdale Sr.