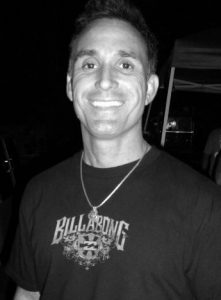 Phillip John Maffei, 48, passed away October 11, 2018 at his home with his family by his side. Phillip was a life long resident of Houston, TX. He attended New Hope Church and worked for Flour Daniel Engineering in Sugarland, TX.
Phillip and Lara were soulmates and best friends. They met when they were only 13 years old. Phillip developed many medical issues over the last 5 years and Lara has been a constant source of strength and comfort being by his side the entire time.
Phillip was a special man with a generous and caring heart. He was always there for people in need. Phillip had so many friends from work to lifelong school friends, so many people say that Phillip had left an imprint on their heart from his kindness. Phillip will truly be missed by everyone that knew him.
Phillip joins his father, Constantine Maffei.
He leaves behind his wife of 22 years, Lara Martinez Maffei; daughter, Whitney Ramos, husband Christopher; mother, Diane Maffei; mother in law, Bee Martinez; sister, Monica Potts, husband Carl; sister in law, Bambi Mikeska; brother, Michael Maffei, wife Kathy; brother in law, Kevin Martinez, wife Kelly; nieces and nephews: Ashley, Cole, Jennison, Bradlee, Rylan, Michael, Jr., Stephanie, Nikolas, Alyssa, Vincent, Ethan, Kaetlyn, Vaughn, Kaeli, Caden and Caleb; great nieces: Faith and Sylvie; his pride and joy his dogs, Halli and Trixie.
In lieu of flowers, family request memorials be made to: Lara Maffei for he charity of her choice in Phillips honor.
The post Phillip John Maffei appeared first on Crowder Funeral Home.
View Original Notice ? Phillip John Maffei