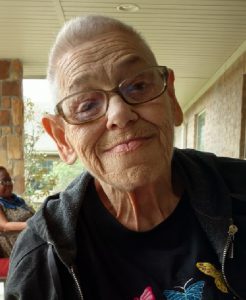 Dolores F. Rawls, 71, of Texas City, flew on eagles wings to heaven on Monday, November 19, 2018. She was born March 30, 1947 in Cuero, Texas to Emil Charles and Audra Fay Kaluza.
Dolores was a resident of Texas City since 1980.
She is preceded in death by her parents, her husband Samuel W. Rawls, son Andrew Charles Mauldin, sister, Linda Ryan and her two brothers, William Kaluza and Damon Kaluza.
Dolores leaves to cherish her two sisters: Carolyn Wilson and husband Bill and Sharron Schott and husband James, her grandchildren and great grandchildren, her "adopted son" Juan Salcido, her special friend Bertha Yanez and numerous nieces and nephews.
A visitation will be held on Friday, November 23, 2018 from 10:00am –11:00am at the James Crowder Funeral Home in La Marque with the Funeral Service at 11:00am with Pastor Kevin Garber officiating. Following the service will be a procession to Hayes Grace Memorial Park in Hitchcock, Texas.
The post Dolores F. Rawls appeared first on Crowder Funeral Home.
View Original Notice ? Dolores F. Rawls