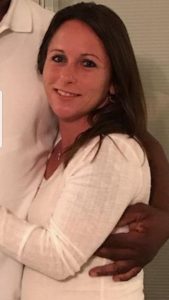 Celeste Marie Authement, 35, passed away Friday, November 16,2018. She was a resident of Houston, TX formally of Houma, LA.
Celeste is survived by her daughter, Alexis Lodrigue DeHart, husband Trent; sons: Trinity Foster and Keith Besson Jr.; grandson, Eli DeHart; parents Darlene and Merritt Olivier; fiancée Antonio Ivey; sister, Crystal Lodrigue; brothers, Phillip Lodrigue Jr., wife Nicole; and James Olivier, wife Alisa.
Celeste was a loving and caring mother, grandmother, daughter, sister, fiancée, and friend. She loved doing arts & crafts, drinking her wine, and being a home-maker. She had a beautiful soul inside and out. She always made sure her loved ones were straight and was always there for anyone who needed her. She loved to travel with her fiancée, Antonio. She loved Antonio unconditionally and she had a lot of big plans with him. She will truly be missed and loved by all who knew her.
Celeste is preceded in death by her grandmother, Vivian Authement; grandfather, Hubert Authement Sr.; aunt, Lisa Courteaux and friend, Wilsey Lodrigue.
There will be a memorial December 1, 2018 at 10:00 am. at Dularge House of Praise in THERIOT, LOUISIANA
Flower donations are accepted.
The post Celeste Marie Authement appeared first on Crowder Funeral Home.
View Original Notice ? Celeste Marie Authement