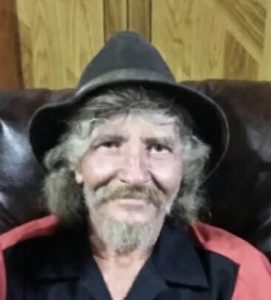 JACK VANDERSLICE, 59, OF SAN LEON, TEXAS, PASSED AWAY MARCH 30, 2019. HE WAS BORN IN ALABASTER, ALABAMA ON APRIL 11, 1959, THE SON OF VIRGIL AND ROSETTA VANDERSLICE. HE LIVED IN TEXAS FOR 38 YEARS WHERE HE MADE LIFELONG FRIENDS. JACK DEVOTED HIS LIFE TO HIS WORK AT GULF COAST AUTO & TRUCK REPAIR FOR 19 YEARS AND IRONICALLY PASSED AWAY SITTING IN HIS TRUCK IN THE PARKING LOT. JACK LOVED MUSIC AND DANCING. HE IS KNOWN TO MANY AS "DANCING JACK" AND "ACTION JACK".
HE WAS PRECEDED BY HIS PARENTS AND TWO BROTHERS. HE IS SURVIVED BY HIS LOVING CHILDREN, LINDA MANN (TONY HAMILTON), JACKIE (LEILONI) VANDERSLICE, MICHAEL (CONNIE) VANDERSLICE, MARK (KIRBY) VANDERSLICE, AND STEPSON, JEREMY (NICOLE) BANDU. HIS GRANDCHILDREN BRADLEY MANN, HUNTER MANN, KAILEY VANDERSLICE, KINSLY VANDERSLICE, AND RILEY LOUKANIS. HE IS SURVIVED BY HIS ONLY SISTER, SANDRA (HARVEY) BROWNING, TWO SISTER-IN-LAWS, MANY NIECES AND NEPHEWS.
A VISITATION IN HIS HONOR WILL BE HELD, 5:00 – 8:00 PM, FRIDAY, APRIL 5, 2019, AT CROWDER FUNERAL HOME, DICKINSON, TEXAS. INTERMENT SERVICES ARE PENDING AT UNION GROVE CEMETERY, JEMISON, AL.
"LIFT UP YOUR HEART AND REJOICE WITH ME, GOD WANTED ME, NOW HE SET ME FREE."
The post JACK VANDERSLICE appeared first on Crowder Funeral Home.
View Original Notice ? JACK VANDERSLICE