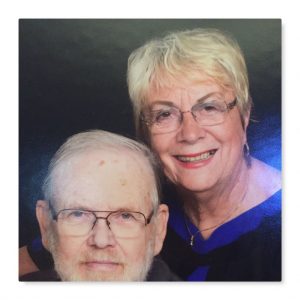 Tony J. Babinski Jr, age 81, of Dickinson, TX passed away on Tuesday, April 2, 2019.
He graduated from Grand Rapids Catholic Central in 1955. He joined the Army and was
stationed in Italy. He retired from Sears after 37 years. He served as Potentate for the
Saladin Shrine Temple 1999. He was a member of the Citizens On Patrol for The
Dickinson Police Department.
On April 30, 1958 he married the love of his life Carla. Tony lives on thru his children
Tony (Karen) Babinski, Sherriee (Craig) Peppin, Brian (Theresa) Babinski, his
grandchildren Tyler, Kayleigh, Cole, Cade, Clay, Chloe, Caelynn and his Brothers Larry
(Phyllis) and Bill (Gloria).
Funeral Services will be at St Clare of Assisi, 3131 El Dorado Blvd, Houston, TX on
Monday, April 8. Rosary begins at 10:30 followed by mass at 11:00. Luncheon will be
provided by St. Clare following the service.
In lieu of flowers, the family asks for donations made to the Shriners Children Hospital in
honor of Tony. www.shrinershospitalsforchildren.org.
The post Tony J. Babinski Jr. appeared first on Crowder Funeral Home.
View Original Notice ? Tony J. Babinski Jr.