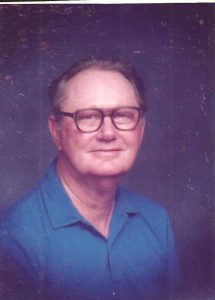 Thomas Earl Walton, aged 91 years, passed away Friday, April 5 at Caring Hands Assisted Living in Pasadena, TX. Born June 6, 1927 in Strong, Arkansas to Coleman Franklin Walton and Dona Mae (Russell) Walton, Thomas was pre-deceased by his parents, siblings Eula Lee (Martindale), Franklin "Buddy" Junior, James Cicero, Wallie (Burnside/Purvis), half-siblings Joe and Sue, and his grandson Ronny Pool.
Tommy is survived by his wife of 70 years, Mertie Grace (Thurmon) Walton, children Tony Ray Walton, Patricia Gail (Kosko), Carla Michelle (Pool), grandchildren Lindsay Reed Walton, Kristopher Jon Kosko, Lauren Meredith Walton, Raymond Keith Pool, Jr., Haley Marie Walton, great-grandchildren Layla Mallory Pool, Alexander D. Walton, Christopher W. D'Alonzo, and numerous nieces, nephews, and in-laws.
Tommy provided for his family by working for Amoco Oil Refining for 40 years, beginning in El Dorado, Arkansas, as a laborer and pipefitter, retiring as a Maintenance Foreman in Texas City, Texas.
Thomas served in the U.S. Army, before and after the end of World War II, both inside and outside the continental United States, earning the rank of sergeant prior to his honorable discharge.
A memorial service will be held at Crowder Funeral Home, 401 Texas Avenue, La Marque, TX 77568, on Friday, April 12, 2019, beginning with visitation from 2:00-3:00 P.M., with the service following at 3:00 P.M. at the same location.
The post Thomas Earl Walton appeared first on Crowder Funeral Home.
View Original Notice ? Thomas Earl Walton