In Loving Memory
Lyle LeRoy Nifong, Jr.
August 25, 1958 – April 11, 2019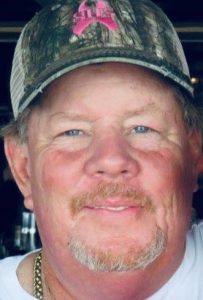 Lyle LeRoy Nifong, Jr., 60, passed away on April 11, 2019.
He is survived by his wife Carol Nifong and five children; Son Lyle Nifong III and wife Brandy Nifong, son Brad Rogers, and son Taylor White; daughters Elysia Nifong and Sarah Glass; grandchildren Casin, Liam, Calloway, and Giuliana Nifong; brother Lance Nifong and wife Terry Nifong; uncle Butler McCauley and wife Barbara; several nieces and nephews, and many friends. Lyle Nifong will be remembered for always putting a smile on others faces and lending a helping hand when others needed it.
Services will be held at 6:00 pm, Thursday, April 18, 2019, at Crowder Funeral Home Chapel, Dickinson, TX.
Memorial donations may be made to the SPCA or there will be a donation site for animal food and supplies during service hours.
The post Lyle LeRoy Nifong, Jr. appeared first on Crowder Funeral Home.
View Original Notice ? Lyle LeRoy Nifong, Jr.