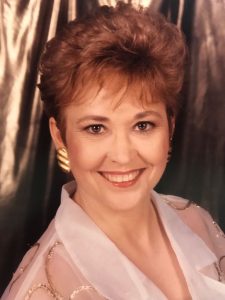 Nola "Jeannie" Slay,
71, a twenty five year resident of Santa Fe, TX passed away Monday April 14, 2019 in Houston, TX. Jeannie was born on July 4, 1947 in Pasadena, TX. She was a member of Bay Area Church and volunteered in the nursery for over thirty years and also was in the sowing group at her church where they made quilts as an outreach ministry. Mrs. Slay also worked for P.S.I. in Houston for twenty two years.
Mrs. Slay is preceded in death by her parents Milton and Doris Stayton; three sisters Phyllis Deaton, Gail Warlow and Dottie Stayton and brother Mike Stayton.
Jeannie is survived by her husband of fifty years Floyd Slay; three daughters Theresa "Tassie" Campbell, Tammy Tepera, Trisha O'Keefe and husband Jason; son-in-law Jeff Campbell; four grandchildren Kaycee Campbell, Colton Campbell, Dylan Tepera and Daylyn Tepera; two great-grandchildren Heidi Campbell and Thad Skipper.
There will be a visitation on Tuesday April 16, 2019 from 5:00 pm to 8:00 pm at Crowder Funeral Home, 851 FM 517 Dickinson, TX 77539. A Funeral Service will be 10:00 am Wednesday April 17, 2019 at Bay Area Church 4800 W Main St. League City, TX 77573 with Pastor Zachary Ashley officiating. Burial will follow at Forest Park East Cemetery in Webster, TX.
Pallbearers serving will be Colton Campbell, Jeff Campbell, Jason O'Keefe, Dylan Tepera, Toby Null and Jimmie Null.
The post Nola "Jeannie" Slay appeared first on Crowder Funeral Home.
View Original Notice ? Nola "Jeannie" Slay