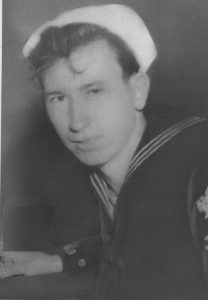 Dorris D. Curtis, known as D.D. Curtis, passed from this life April 16, 2019 at 11:15 PM in Santa Fe, Texas. He was born February 6, 1925 in Locust Grove, Arkansas.
He served in World War II in the Pacific. He worked at Falstaff Brewery for 25 years. Then moved to Arcadia in 1963 and worked for Galveston County Road Department.
D.D. was a life member at Thelma Weber Senior Center and a life member of VFW post 5400.
He was preceded in death by his parents, Richard and Essie (Fowler) Curtis; brothers, Hayden Curtis, Don Curtis, Carnell Curtis, and Elizabeth Ivon Bush.
Survivors include, son Gary Curtis; his grandchildren Kandle Curtis and Angela Curtis and daughter Kim Wade, daughter Gloria (Curtis) Alderman and grandchildren, Lisa (Alderman) Arnold, Aaron Alderman and Kimberly (Alderman) Pobuda; eight grandchildren, two great-grandchildren and numerous nieces & nephews.
Gary and Gloria would like to give a special thank you to Sandra and John Halstead and family for allowing our father to spend his last days with his sister Elizabeth Bush in her home. Also, a special thank you to VA team and A-Med team for all of their care.
In his honor a visitation will be held from 10:00-11:00AM, Monday, April 22, 2019
at Grace Memorial Park, graveside Santa Fe, Texas with a funeral service at 11:00am.
Pall bearers will be Dillon Arnold, John Halstead, Nathan Alderman, Kevin Pobuda, Jeff Cornelius, Blake Cornelius; honorary bearers, are Aaron Alderman, and Norman Franzkie.
Memorials in the form of donations may be made at VFW Post 5400 Hitchcock, Texas.
The post Dorris D. Curtis, known as D.D. Curtis appeared first on Crowder Funeral Home.
View Original Notice ? Dorris D. Curtis, known as D.D. Curtis