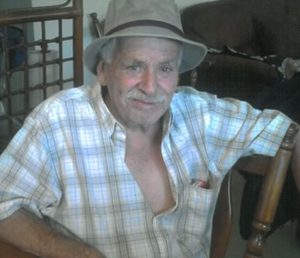 Victorino Flores, 68, passed away with his family by his side on April 15, 2019. Victor was born on December 28, 1950 in La Villa, TX to Antonio and Ramona Flores. Victor was a resident of Alvin, TX for over 50 years and was a member at the Alvin Senior Citizen Center.
Victor is preceded in death by his parents; sister, Rosie Flores; brothers: Jose Flores, David Flores and Antonio Flores, Sr.
Victor is survived by his daughter, Melinda Flores, husband Freddie; son, Victorino F. Flores Jr.; 6 grandchildren and 1 great grandchildren; sisters: Estella Flores, Mary Rodriquez, Leonor Ybarra, husband Greg, Linda Martinez, husband Armando and Yolanda Perez, husband Jesse; brothers: Noe Flores, wife Ruth and Jessie Flores, wife Eloise
A visitation will be held from 5-7 p.m. on Monday, April 22, 2019 followed by a service at 7pm in the chapel of Crowder Funeral Home, 2422 E. Broadway St., Pearland, TX 775891.
The post Victorino Flores appeared first on Crowder Funeral Home.
View Original Notice ? Victorino Flores