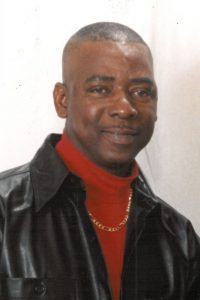 Winston O'Brien John Sr., passed away May 17, 2019. Winston was born June 29, 1954 in Trinidad. Shortly after moving to Houston, TX in 1984, he married the love of his life, Cherryann John in 1989. Winston was employed by S and B construction in Houston for 13 years.
Winston is preceded in death by his parents, Phillip and Dulcina; sisters: Glenda John and Monica John.
Winston leaves behind his wife of 30 years, Cherryann John; daughter, Shanice John; son, Winston John Jr.; grandchildren: Gigi John, Whitney John and Ayden Robinson; sisters: Phyllis Greene, Shelia Bordelon, Ann Elizabeth John, Angela Williams, husband Osbert and Judy Ann John; brothers: Winsley John, Cornelius John, Anthony John and Rowley Baptiste; numerous nieces and nephews.
Visitation Thursday, May 23, 2019 from 5-7 p.m. with a service to begin at 7p.m. in the chapel of Crowder Funeral Home in Pearland. Graveside service will be Friday, May 24, 2019 at 10a.m. at Houston Memorial Gardens Cemetery.
The post Winston O'Brien John Sr. appeared first on Crowder Funeral Home.
View Original Notice ? Winston O'Brien John Sr.