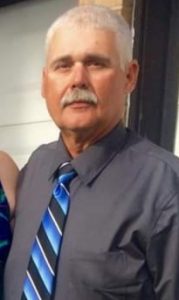 Gary Allen Krueger, a lifelong resident of Alvin, TX, passed away on March 31, 2019 at the age of 52.
Gary is preceded in death by his father, Glenn Krueger and sister, Tracy Garcia.
Gary is survived by his daughters, Kayla Gayle Krueger and Haley Ellen Hoffman; mother, Lynda Nell Campbell Wooley; brothers: Scott Krueger and Steven Krueger, wife Eva; grandson,Raasch Juellian Raasch; nieces and nephews: Kennison Krueger, Jace Krueger, Michael Garcia, Ashley Garcia, Sonya Legasse and Petra Rios; stepmother, Joyce Krueger and step sister, Stephanie Legasse.
Gary was employed as a heat- treater with Ameritek Heat Treating Services Inc. and Analytic Stress out of La Porte, Texas for 10+ years. Gary retired as a Heavy Equipment Operator in 2010.
Gary's hobbies included horseback riding, flying radio controlled aircrafts, fishing, Pit Bull raising, and spending time with family.
There was a burial of ashes om Tuesday, May 25, 2019 at Confederate Cemetery.
The post Gary Allen Krueger appeared first on Crowder Funeral Home.
View Original Notice ? Gary Allen Krueger