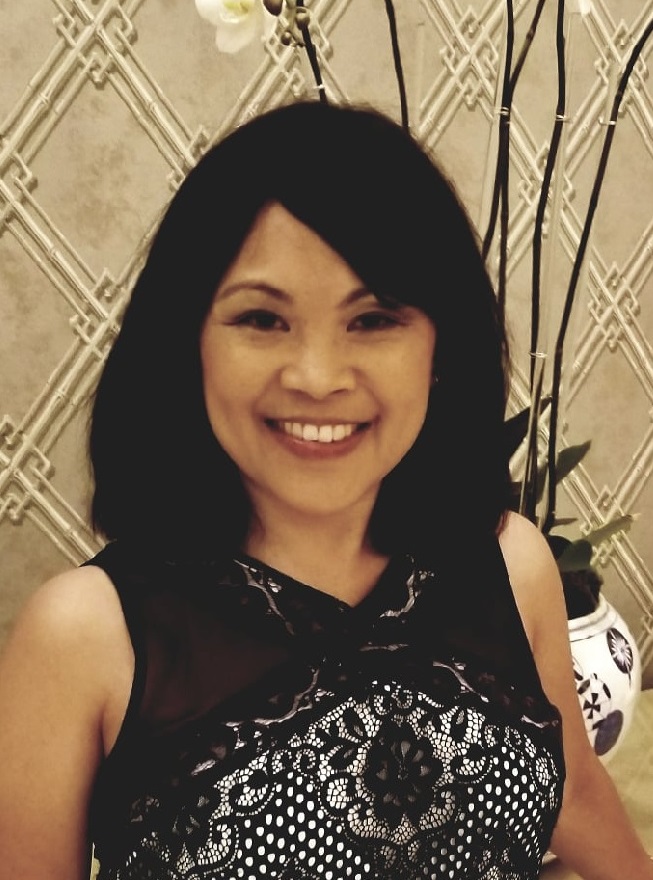 Mary Beth Jones, of League City, passed away on Thursday, September 5, 2019 at her home in League City at the age of 53. She was born on December 20, 1965 in the Philippines to Silverio and Millenia Navarro. Mary Beth worked as a Registered Nurse and Nurse Educator, Having worked in Hospitals in New York and for Memorial Hermann, Methodist, and HCA Hospitals here in Houston. She is survived by her husband Joe, daughter Kristijana Jun, son John Edward Arroyo, sister Mary Joy Daniel and her husband Siji and son Matt, brothers Ramon Johann Navarro and wife Diane and daughter Rain and Silverio T. Navarro, Jr. and his wife Jade, son Kyle, and daughters Krystin and Krystal, and many other loving family and friends.
The Family will receive friends on Monday, September 9, 2019 from 5-8:00pm at Crowder Funeral Home, 1645 East Main, League City, Texas 77573. A Final Viewing is being offered from 9:30am-10:00am on Tuesday, September 10, 2019 with a Mass of a Christian Burial starting at 10:00am at St. Mary Catholic Church, 1612 East Walker, League City, Texas 77573. Immediately following Mass, a reception will be held in Cargill Hall at St. Mary Catholic Church. A private interment will take place at Mount Olivet Catholic Cemetery in Dickinson. In lieu of flowers, you may send memorials to American Cancer Society, PO Box 22478, Oklahoma City, OK 73123 or St. Mary Catholic Church, 1612 East Walker, League City, Texas 77573.
The post Mary Beth Jones appeared first on Crowder Funeral Home.
View Original Notice ? Mary Beth Jones