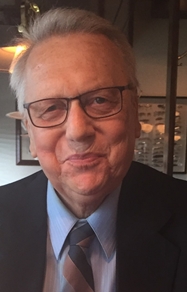 Gary George Mehring, 70, passed away on September 10, 2019 in Houston, TX. He was born on November 27, 1948 in Port Washington, WI to Kenneth George Mehring and Ruth Millicent Schowalter Mehring. Gary is survived by: his wife, Theresa Wray Mehring; sons, Brian, Andy, Paul and Joe; step-children Andrew and Audrey; sisters, Nan, Debbie, and Patty; brothers, Dan, Mike, and Jason; grandchildren, Amber, Kelly, Conrad, Emma, Philip, Carlyle, William, Jacob, Margaret and Anna and numerous family members and friends.
He studied Chemical Engineering at University of Wisconsin Madison; worked as a Plant Manager for several companies including Freeman Resins Corporation in Saukville, WI, Georgia Gulf Corporation in Marshall , TX, Cook Corporation and Polymers in Houston, TX, and Allchem Services in Houston, TX.
He had a passion for nature and the outdoors and loved to participate in his church choir, volunteer wherever help was needed and spend time with his grandchildren.
A memorial will be held on September 13, at 10:30 am (Rosary at 10:10 am) at St. Clare of Assisi Catholic Church, 3131 El Dorado Blvd, Houston, TX 77059. A second memorial service, followed by the burial, will be held on a later date in Saukville, WI. In lieu of flowers, those wishing to make a memorial donation in Gary's memory may do so to Riveredge Nature Center, 4458 County Hwy Y, Saukville, WI 53080 (https://www.riveredgenaturecenter.org)
The post Gary George Mehring appeared first on Crowder Funeral Home.
View Original Notice ? Gary George Mehring