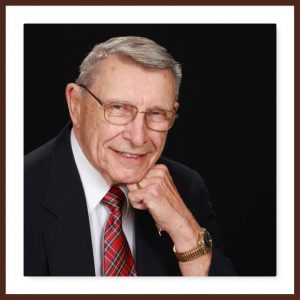 Harry Frank Walbrecher passed away Thursday, September 12, 2019, at his home in the Clear Lake City area. Harry was born on May 12, 1928 in Newark, New Jersey. His parents were Marion Jeschke Walbrecher and Walter Walbrecher. He is survived by Marcie, his wife of 48 years; son, Brian; daughters, Debbie (husband Stan) and Susanne (husband Kevin); sister, Joan; grandchildren, Patrick, Kyle, Jordan, Jillian, and Christian. Harry graduated from Syracuse University with a degree in Industrial Design and was a member of Phi Kappa Psi Fraternity. After graduation, he served as a 1st Lieutenant in the United States Air Force and is a Korean War Veteran. Harry joined General Electric in Ithaca and Syracuse, New York, working in DOD Human Factors Management. In 1964, he transferred with General Electric to Houston, Texas to work in NASA Programs Management and Life Sciences Projects which included manned systems testing and training, math modeling of human physiological systems, ground operations support, as well as medical missions manager for the NASA Skylab program. Additional support services included the formulation of life sciences payload processing for the Space Shuttle. He later worked in management with aerospace-related Life Sciences companies in the Houston area.
Harry was a dedicated fisherman who relished time on his boat catching speckled trout and red fish. He enjoyed attending his children's football, baseball, dance and cheerleading events. He served as a Deacon at Bay Area Presbyterian Church for many years. The date for a memorial service at Bay Area Presbyterian Church is pending. In lieu of flowers, the family has suggested a donation to Bay Area Presbyterian Church, 670 E. Medical Center Blvd., Webster, TX 77598.
The post Harry Frank Walbrecher appeared first on Crowder Funeral Home.
View Original Notice ? Harry Frank Walbrecher