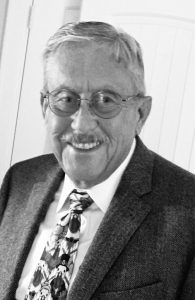 Johnny Grant Mars, 71, resident of Hitchcock, TX passed away September 10, 2019 in Webster, TX. John was born in Friona, TX on July 11, 1948 to Marston and Mildred Mars. John graduated from West Texas State University with a Bachelor's Degree in Science. John attended Friona United Methodist Church, a member of League City United Methodist Church, The Friona Masonic Lodge, and Phi Delta Fraternity. John owned Mars Real Estate and Insurance in Friona, TX, he was engaged in farming for 45 years.
John is preceded in death by his parents.
John leaves behind to cherish is memories, his wife of 29 years, Evelyn Mars; daughters: Penny Mars and Rene Cooper, husband Don; son, Kyle Mars; grandchildren: Sarah Allen, husband Austin and Tyler Cooper, wife Amanda; great grandchildren: Aven Allen, Marli-Jo Cooper, Sydnee Allen, Hadley Rowell, Rebel Mars and Bailey Cooper; brother, Tommy Mars, wife Barbara.
There will be a private service at a later date.
Please make memorial contributions to your favorite charity in Johnny Mars name.
The post Johnny Grant Mars appeared first on Crowder Funeral Home.
View Original Notice ? Johnny Grant Mars