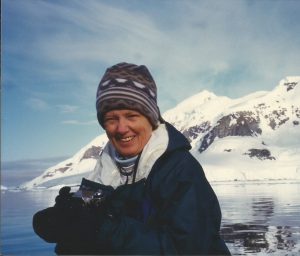 Elizabeth Waterhouse Layman, 77, passed away on October 12, 2019. Beth or Bette, as she was known to her family and friends, was born on July 3, 1942 in Groveland, NY to Evelyn and William Waterhouse.
She graduated as valedictorian of Mount Morris High School in 1960 and went on to get her Bachelor's Degree in Mathematics from Alfred University. Beth was one of the early computer and software engineers. She worked for both General Railway Signal and Xerox in New York. In the 1980's she returned again to college and received her Master's Degree in Computer Engineering from Southern Methodist University. During her time in Dallas, she worked for Texas Instruments and Xerox working on projects from laser guided missiles to leading the team who brought MS-DOS to the world. One of the highlights of her amazing career included negotiating some of the very first contracts with a new software company called Microsoft. In 1987, she again decided to head back to school and attended St. Mary's Law School in San Antonio, Texas, graduating in 1990. She worked for law firms and companies in San Antonio and Houston specializing in Patent and Trademark Law.
Beth loved to travel and spend time with her family. She traveled to all 7 continents and more countries than we could list here. She passed along her sense of adventure to her daughter and grandchildren and took them on many trips to amazing locations.
Beth leaves behind her daughter, Debbie Allensworth, son-in-law, David Allensworth, grandchildren: Carter Allensworth, Connor Allensworth, Courtney Allensworth and Caden Allensworth; sister, Donna Alise and brother Richard Waterhouse as well as numerous nieces, nephews and their families who were very special to her.
A service will be held on Saturday, October 19, 2019 at 10:00 am at St. Peter's Episcopal Church in Dansville, NY. Graveside service to follow at St. Patrick's Cemetery in Mount Morris, NY.
The family is asking for donations to Mosaic in Action Storm Recovery Center, 11901 Shadow Creek Pkwy #133, Pearland, TX 77584 in lieu of flowers.
The post Elizabeth Waterhouse Layman appeared first on Crowder Funeral Home.
View Original Notice ? Elizabeth Waterhouse Layman