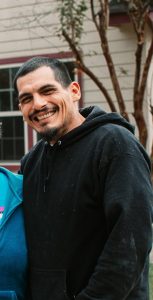 Rodolpho Gil Cortez, resident of Dickinson, Texas passed away July 27, 2020. He was born in Harlingen, Texas July 26, 1978 to parents Jose Guadalupe Cortez and Dora Gil Cortez. He was a mechanic in Automotive Repair.
He is survived by daughters, Mirali Noemi, Mariah Jane and sons Rudy Noel, Roy Ismael, the children of Sara Sauceda; daughters, Iliana Marie Natera Cotez, Bobi Cortez, and Elizabeth Cortez, the children of Sylvia Natera; brothers, Jose Guadalupe Jr. and wife Rebecca Cortez, Roman Cortez and wife Esmeralda Cortez, Fernando Cortez and wife Sandra Margarita Cortez, Roy Cortez and wife Monica Cortez; and one grandchild, Blair Faith Alexander.
The post Rodolfo Gil Cortez appeared first on Crowder Funeral Home.
View Original Notice ? Rodolfo Gil Cortez