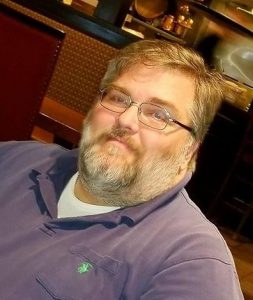 Christopher "Scott" Stephenson 52, a resident of Manvel TX for almost 20 years passed away on September 21.2020 in Pearland, Texas.
Scott was born in Houston, TX June 22, 1968 to Ronald David Stephenson and Pamela Stephenson Johnson.
He was a long time employee with Compac, HP and Dell Computers.
Scott was an active leader in Boy Scouts.  He was also a youth leader at Cypress Creek Christian Church for many years and attended Redeemer Church of Manvel.
Scott was preceded in death by his father Ronald David Stephenson.
He leaves behind his wife, Jane Hankins Stephenson and sons Matthew and Jonathan.  He also leaves his mother Pam Johnson, stepfather Guy Johnson, sistersKelly Ernst and Heidi Stephenson.  Scott also leaves numerous family members and lifelong friends.
Scott, aka  "Scotty" was a loving member of a large, extended and blended family who will miss him greatly as will his many friends.
The post Christopher "Scott" Stephenson appeared first on Crowder Funeral Home.
View Original Notice ? Christopher "Scott" Stephenson