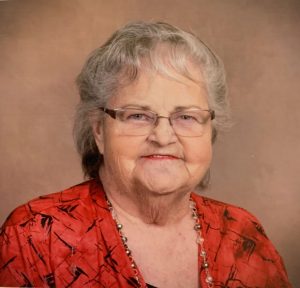 Zepha Janell Ferguson, 79, a resident of Houston, TX for 61 years passed away at home on October 25, 2020 in Fresno, TX. Janell was born on July 22, 1941 in Gatesville, TX. She was of the Baptist Faith and worked for Chevron Oil Company for 31 years.
Janell is preceded in death by her parents, Archie and Zepha Necessary, and sister, Bernice Franks.
Janell leaves behind to cherish her memories, daughters: Kathy Davidson, husband Jeff, and Vicki Nieto, husband Harry; son, Greg Ferguson, wife Malissa; grandchildren: Heather, Landry, Sean, Joshua, Ellie, and Colton.
Her greatest joys could be found in spending time with her family, watching sports and planning April Fools' Day jokes.
Visitation will be held from 1 p.m. to 2 p.m. with a service to begin at 2 p.m. on Thursday, October 29, 2020 in the chapel of Crowder Funeral Home in Pearland. Graveside will be held at 1 p.m. on October 31, 2020 at Hemmeline Cemetery in Gatesville, TX
In lieu flowers, please make contributions in Mrs. Zepha Janell Ferguson's name to, Southview Baptist Church, P.O. Box 919 Rosharon, TX 77583 or to Hemmeline Cemetery 1050 FM 1783  Gatesville, TX 76528.
The post Zepha Janell Ferguson appeared first on Crowder Funeral Home.
View Original Notice ? Zepha Janell Ferguson