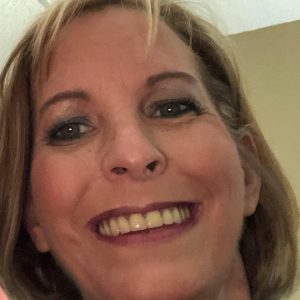 Angela Leona McKenna, of Kemah, Texas, passed away on Saturday, October 24, 2020 at the age of 47. She was born on February 2, 1973 in Galveston, Texas to Albert and Leona Gatlin.
In her younger years she was an accountant. Most recently she was a server. And lately a care giver to our mother. She enjoyed sewing, quilting, Cowboys and Astros sports, and most of all her nieces and nephews.
She preceded in death by her father Albert Gatlin.
She is survived by her children Joel Dempsey of Louisiana, and Courtney Belyeu of Arizona. Sister Debra Surman and husband Robert of League City,Brother Ron Dennison and wife Mackie of League City, Brother ,Gordon Gatlin and wife Dawn of Magnolia Texas.
Mother Leona Gatlin of League City. Numerous nieces and nephews.
The Family will receive friends on Thursday, October 29, 2020 from 6-8:00PM at Crowder Funeral Home, 1645 East Main, League City, Texas 77573. A Ceremony will follow on Friday at 11:00AM at Crowder Funeral Home with interment at Forest Park East Cemetery in Webster, Texas.
Pallbearers will be Ken Dineem, Gordon Gatlin, Alec Gatlin, Dane Dodd, Joel Dempsey, Phillip Haritos.
The post Angela Leona McKenna appeared first on Crowder Funeral Home.
View Original Notice ? Angela Leona McKenna