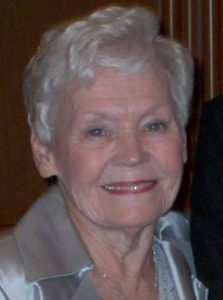 Glenda Rowe, 80, passed away on November 26, 2020 in Webster, TX. She was born on November 8,
1940 in Alexandria, LA to Margorie and Gene Raymond.  She is survived by: her husband of 60 years, Gilbert Wayne Rowe; daughters, Michelle McKernan, Melissa Rowe, Melanie Jakubik; son, Wayne Rowe; grandchildren, Rachel McKernan, Caitlin McKernan, Wayne Elliot Rowe, Kyle Jakubik, Abbey Jakubik, Nolan Jakubik and numerous family members and friends. Glenda earned a Bachelor's Degree in Math Education from McNeese State University. She worked as a math teacher for Clear Lake High School for 20 years. Glenda had a passion for shopping, travel and spoiling her grandchildren.  She loved New York trips with her sister-in-law and partner in crime, Sandy Rowe, who was more like her sister and best friend.
A memorial service will be streamed on Friday, December 4, 2020 at 4:00 pm for details regarding the service contact Crowder Funeral Home at 281-280-9000. 
In lieu of flowers those wishing to make a memorial donation in Glenda's memory may do so to: 
The Alzheimer's Assoc. – Houston & SE Texas Chapter 
6055 S. Loop East Houston, TX 77087-1005
The post Glenda Rowe appeared first on Crowder Funeral Home.
View Original Notice ? Glenda Rowe