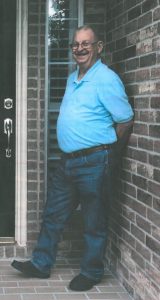 Robert Lee Hays, III, 76, passed away in Pearland, TX on March 31, 2021 surrounded by his family after a long battle with cancer.  Robert was born December 05, 1944 in Houston, TX. He proudly served his country during the Vietnam War in the U.S. Marines Corp. He attended St. Ann's Catholic Church in Somerville, TX. He loved to hunt and fish in his younger years.  He was known as Honey to his grandkids and their friends.
Robert is preceded in death by his parents, Julia and Robert Hays, Jr.; sister, Carolyn Cejka; brother, Larry Hays.
Robert leaves behind his wife of 56 years, Linda Hays; daughters: Shannon Albright and husband Kyle, Angela Edwards and husband James; grandchildren: Joelle Swann and husband Jeremy, Lexie Moser and husband Sean, Janelle Edwards, Stasia LaFrance and husband Travis James, Tatiana Hoffart, Matthew Albright, and Patrick Albright.
In lieu of flowers, the family is asking that you make a donation to your church or favorite charity in his name.  Information about services are still pending.
The post Robert Lee Hays, III appeared first on Crowder Funeral Home.
View Original Notice ? Robert Lee Hays, III