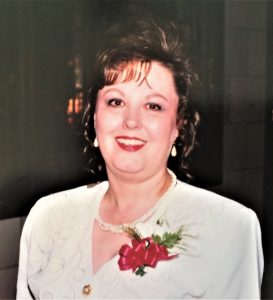 – LANA ROGERS ALSTON –
February 12, 1947 – March 16, 2021
On March 16, 2021, our beloved Lana peacefully passed into the presence of her Lord and Savior Jesus Christ.
Born on February 12, 1947, in Amarillo, Texas, she was the firstborn child of Howard and Neta Rogers. Lana spent her childhood in Amarillo and graduated from Caprock High School in 1965. On September 1, 1966, she married her high school sweetheart and lifelong soulmate David Glen Alston.
Lana lived a full life as a devoted and loving daughter, sister, wife, mother, and grandmother. She was an amazing friend and touched the lives of everyone she met. She excelled at the honorable profession of homemaker. She also loved Jesus with her whole heart and faithfully served the body of Christ throughout her entire life.
But most of all, she loved being a wife, mother, and "maw-maw". Lana accomplished her childhood dream of becoming a "mama" to four beautiful children. She was completely devoted to her family and instilled in both her children and grandchildren strong Christian values and a firm foundation in the Lord that continues to serve them well. She will be deeply missed and forever in our hearts.
Lana was preceded in death by her parents and her only sibling Dr. Gerald Rogers of Amarillo, Texas. Survivors include her husband David of Dickinson, Texas; her eldest child Brett and his wife Amy of Logan, Utah; her two daughters Shawna Alston and Keila Tolbert of Dickinson, Texas; and her youngest child John and his wife Lesley of Prosper, Texas. She was also blessed with six fearfully and wonderfully made grandchildren: Madison and Mackenzie Tolbert, Lucy Alston, and Sarah, Zoe and Joshua Alston.
Lana's Celebration of Life service will be held on Saturday, April 10, 2021 at 1:00 p.m. at Living Faith Outreach Church in Dickinson, TX. The family suggests that in lieu of flowers, memorials may be made to www.LoveAChild.com.
The post LANA ROGERS ALSTON appeared first on Crowder Funeral Home.
View Original Notice ? LANA ROGERS ALSTON