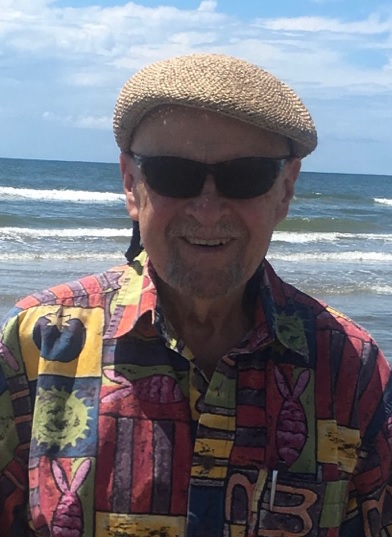 Earle Marvin Crum Jr. passed away on March 31, 2021 in League City, TX. He was born in Charleston, West Virginia on January 04,1929 to Josephine Wiersteiner and Earle M. Crum Sr. He was raised in St. Albans and graduated from St Albans HS in 1946, where he was salutatorian and voted most likely to succeed. He attended WVU, where he was a member of Eta Kappa Nu and ROTC. He graduated from WVU with an Electrical Engineering degree in 1950. After college, Earle served as an officer in the Army during the Korean war.
After his honorable discharge from the Army in 1953, Earle married the love of his life, Margaret "Peg" Merrifield on June 22, 1953. The couple moved to Baltimore, MD where Earle went to work for Martin Company. Starting his career in the aerospace industry, he worked on the Vanguard control systems, honing his skills and preparing him for his dream career move.
Earle and Peg moved to the Houston, TX in 1964, where Earle started his career with NASA. Earle's career at NASA spanned 3 decades and multiple positions. He worked on Future Projects, Gemini and Apollo missions as well as the space shuttle.
Earle and Peg lived in El Lago for 50+ years, where they were very active in the community and the excitement of the times.
Earle was an avid scuba diver, private pilot and curious explorer.
Earle loved his dogs, reading, military aircraft, Roman history, art, good wine and fine dining.
Earle moved to The Crossings Methodist Retirement Community in League City, TX in 2015 until his death.
Earle's ashes will be buried later this month in Pricetown, WV next to his beloved wife, Peg.
Earle is survived by his niece, Cynthia Merrifield (Pricetown, WV} and his dear friends, Jeff and Beth May (Seabrook, TX}
The post Earle Marvin Crum Jr. appeared first on Crowder Funeral Home.
View Original Notice ? Earle Marvin Crum Jr.