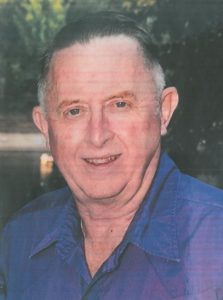 Hardin "Tony" Billingsley, 77, a resident of Webster, TX went home to meet his Lord on April 7, 2021 in Webster, TX. Tony was born in Mobil, AL on July 14, 1943. He received his bachelor's degree at Troy State University in Alabama and earned a National Foundation grant for his master's degree at the University of Chicago in Champaign Urbana, IL.  In his career, Tony was a math teacher for 10 years, and an IT Director at AIG in Houston, TX for 35 years.
Tony and Pam attended Clearlake Presbyterian Church where he served as a Deacon and an Elder. Tony along with Pam also served as Stephen's Ministers and played an active role on the Care Team. Tony's interests were his God, his family, square dancing and cruising. Tony had a blessed and filled life.
Tony leaves a legacy of Love for his Lord, his family, and everyone he touched.
Tony is preceded in death by his parents, Allen and Jimmie Billingsley, and sister, Deborah Billingsley.
He leaves his wife of 57 years, Pamela Billingsley; daughters: Michelle Painter, husband Jimmie, and Maria Williams, husband Anthony; son, Murry Billingsley, wife Melody; sisters: Ann Thomason, and Becky Pursley; brother, Norman Billingsley as well as 7 grandchildren and 8 great grandchildren.
A private graveside service will be held at Confederate Cemetery in Alvin, TX. A Celebration of Tony's Life will be held at Clearlake Presbyterian Church on April 13, 2021 at 4:00pm.
The post Hardin "Tony" Billingsley appeared first on Crowder Funeral Home.
View Original Notice ? Hardin "Tony" Billingsley