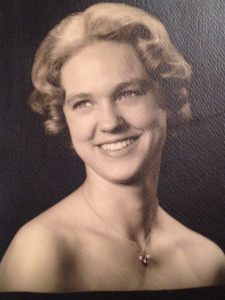 Diana Lynn Sonnier Campbell passed away on April 6, 2021, in Texas City, Texas. She was born on February 13, 1947, to Felix Dallas and Wilma Ruth Lazor Sonnier. Diana began work at Amoco Refinery in December 1976 and retired September 2005. She was one of the first women promoted to Refinery Operator.
Diana was a woman who loved her family and friends and joyfully gave her time to them and to volunteering. She lived out verse 1 Peter 4:10 "As each has received a gift, use it to serve one another, as good stewards of God's varied grace:" She was the President of the Veuve Jefferson Davis Chapter #17 of the United Daughters of the Confederacy.
She is survived by her sons: Clyde Allen Burns Jr. and wife Kim, Shannon Campbell and Cody Campbell and daughter Robin Lynn Campbell Glines and husband Luke, her sister Laura Johnson and her two children, 5 grandchildren and 6 great grandchildren. She was preceded in death by her parents and her best friend and husband William Dorsey (WD, Bill) Campbell.
A visitation will be held from 11:00am to 2:00pm, Saturday, April 17, 2021, at James Crowder Funeral Home, La Marque. A service will follow at 2:00pm at the funeral home. Interment will follow at the La Marque City Cemetery, La Marque, Texas.
In lieu of flowers, please send donations to St. Jude Children's Research Hospital at http://giftfund.stjude.org/Diana_Campbell.
The post Diana Lynn Sonnier Campbell appeared first on Crowder Funeral Home.
View Original Notice ? Diana Lynn Sonnier Campbell