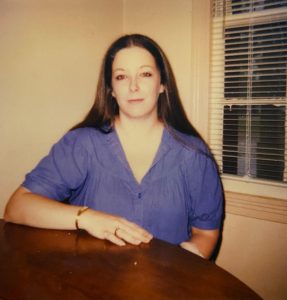 Melinda Lee (Paschal) Salandanan, was born August 05, 1957 to Imogene and James Paschal and passed away May 26, 2021 in Webster, TX. Melinda was a resident of Dickinson, TX and formerly of La Marque, TX. She attended La Marque High School and was of the Baptist faith. Melinda was a loving daughter, sister, wife, mother, aunt, and Mimi. She will be forever missed.
Melinda rejoins her mother, Imogene and father, James Paschal; brother, John Paschal.
Melinda is survived by her husband of 37 years, Alberto "Bo" Salandanan; daughters, Gina Paschal, Elaine Salandanan, and Jamie Salandanan; sons, Helbert Salandanan and wife Amy, Cody Morton, and Albert Salandanan and wife Mitsuko; sister, Cindy Paschal; nine grandchildren, Elijah, Jacilyn, Shelby, Jayden, Kenny, Ethan, Kekoa, Alexis, and Ksyna; Uncle, John A. Kelly; cousins, April Kelly, John Kelly Jr., and Sandy Hartman; numerous nieces, nephews, and other loving family members and friends.
A visitation will be held from 1 p.m. to 2 p.m. Saturday, June 05, 2021 with a service to follow at 2 p.m. in the chapel of Crowder Funeral Home, 851 Farm to Market 517 Rd W, Dickinson, TX 77539.
In lieu of flowers, family requesting donations to American Cancer Association.
The post Melinda Lee (Paschal) Salandanan appeared first on Crowder Funeral Home.
View Original Notice ? Melinda Lee (Paschal) Salandanan