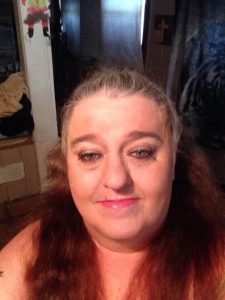 Mary Ell'Zadie Boudreaux, 50, passed away on June 2, 2021 in League City, Texas. Mary was born on October 26, 1970 in Nederland, Texas to loving parents James Robert Polk and Jewel Darlene Wilson Polk. She will be missed by all who knew and loved her.
Mary is preceded in death by her parents, her husband Roger Boudreaux, sister Jewel Carr, brother Elvis Polk, and son-in-law Christopher Corder.
Mary is survived by her daughters Crystal Corder of San Leon and Jennifer Middleton and husband Alexander of Nederland, son Christopher Loupe, Sr. and wife Natasha of Nederland, sister Rona Ellis of Port Arthur, brother James Polk and wife Bobbie of Lumberton, brother-in-law Brad Nelson Carr of Port Arthur, grandchildren Cheyenne Santos, Bennie Santos, Tristan Polk, Christopher Loupe, Jr., Bailey Davis, Wesley Davis, Carley Corder, Grace Minnie Corder, and Austin Middleton, great-grandchildren Boogie, Fay Fay, and Man Man, and several nieces, nephews, and close friends.
The family will hold a visitation at Crowder Funeral Home in Dickinson, Texas at a later date. Interment will follow at San Leon Cemetery.
Honored to serve as pallbearers will be Christopher Loupe, Sr., Alexander Middleton, James Polk, Randy Carr, Randy Carr, Jr., Bennie Santos, Damon Glover, and Christopher Loupe, Jr.
The post Mary Boudreaux appeared first on Crowder Funeral Home.
View Original Notice ? Mary Boudreaux