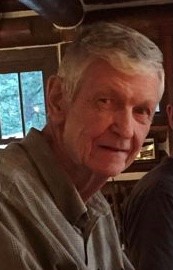 Thomas Ellis Green, Jr., 77, a resident of Pearland, TX, passed away on June 01, 2021, from Parkinson's Disease in Pearland. Thomas was born November 01, 1943 in Shelbyville, TN, and was of the Catholic faith. Thomas was employed for 33 years with Shell Oil Company.
He is preceded in death by his parents, Margaret and Thomas Green, Sr.; sister, Diane Cunningham; brother, James B. Green.
Thomas leaves behind his loving wife, Marilyn Bennett Green; son, Jeffrey Thomas Green, wife Natasha; grandchildren: Aaron Green, wife Tamlyn, and Andrew Thomas Green; four great grandchildren; sister, Mary Margaret Leach, husband Charles; brother, John B. Green, wife Debra.
Our family invites you to join us at a memorial service as we celebrate the life of our loved one, on Saturday, June 12, 2021 at 2:00 p.m. with a service to begin at 2:15 p.m. at Hillcrest Funeral Home. We will have our service as we begin to say goodbye.
A funeral mass and inurnment will be celebrated at a later date in Custer, SD.
In lieu of flowers, the family requests donations to be made to the Parkinson's Foundation, 200 SE 1st Street Suite 800 Miami, FL 33131, www.parkinson.org
The post Thomas Ellis Green, Jr. appeared first on Crowder Funeral Home.
View Original Notice ? Thomas Ellis Green, Jr.