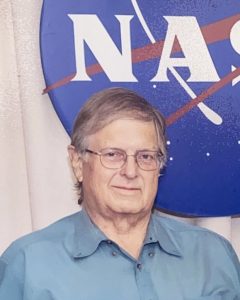 John W. Alred, 66, passed away on March 8, 2021 in Taylor Lake Village, Texas. He was born on March 16, 1954 in California to James and Edith Alred. When John was seven the family moved to the Little Rock area of Arkansas where he grew up. John is survived by: his wife, Dorris; daughter, Elizabeth Meloeny Gould; sons, Erik Alred, John Alred, and Ben Alred; brother, Mike Alred; and numerous family members and friends. He earned his undergraduate degree in Physics from the University of Central Arkansas and his PhD in Physics from Baylor University. John worked in many facets of the space industry, primarily at NASA JSC. John loved raising his children. He also had a passion for his profession and cherished his many colleagues.
A memorial will be held on Thursday, June 10, at 2 pm at Crowder Funeral Home, 111 East Medical Center Blvd, Webster, Texas.
The post John William Alred appeared first on Crowder Funeral Home.
View Original Notice ? John William Alred