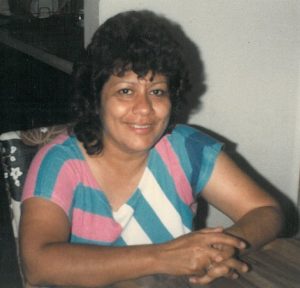 Rosa Andrea Peña Cruz, 73, went to be with her Lord on June 09, 2021 in Webster, TX. She was born May 17, 1948 in Coahuila, Mexico. 
Rosa is survived by her daughters: Eloisa Elizabeth Espinoza, and San Juanita Isabel Espinoza de Uria; son, Jose Antonio Espinoza; twelve grandchildren; brothers: Felix Peña, Manuel Peña, and Pablo Peña.
There will be a visitation held from 10 a.m. to 11 a.m. Monday, June 14, 2021, with a service to begin at 11 a.m. Burial to follow at Brookside Cemetery in Houston, TX.
Pallbearers will be: Jose Antonio Espinoza, Alfonso Morales, Christopher Morales, Joshua Bernal, Anthony Espinoza and Enrique Uria. 
The post Rosa Andrea Peña Cruz appeared first on Crowder Funeral Home.
View Original Notice ? Rosa Andrea Peña Cruz