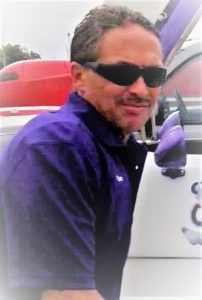 Bobby Gene Herron, 55, of San Leon, peacefully passed away on June 8th, 2021, surrounded by loved ones, after a brief battle with cancer.
Bob was born on January 26th, 1966, to Billy and Hattie Herron at St. Joseph's in the city of Houston, Texas.  At the age of 8, Bob moved to South Houston and then later to Willis in 1981 at the age of 15.  Bob was a resident of Willis until 2020 in which he then moved to San Leon.
Bob worked as an electrician for 35 years but also held many different titles such as maintenance man, mechanic, and handy man.  Those who knew Bob knew that there wasn't a thing that he could not fix.
Bob is met in Heaven by grandparents Clinton and Esther Gregory; grandparents, Van and Lois Herron; uncles Clinton and Thomas Gregory; aunt, Doris Yvonne Gregory and nephew, Darren Herron. He is survived by parents, Billy and Hattie Herron; sisters, Pattie and Rose Herron; brother, Bill Herron, children; Ashley, Coty, and Blake Herron and grandchildren, Preston, Kaitlynn and Madelynn Herron.
Services will be held at Crowder Funeral Home on Monday, June 14th, at 11:30am. Flowers are appreciated.
The post Bobby Gene Herron appeared first on Crowder Funeral Home.
View Original Notice ? Bobby Gene Herron