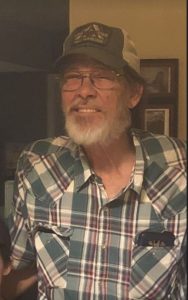 Jim Walsh Jr., 68, passed away on June 19, 2022 in Webster, Texas.  He was born on October 31, 1953 in Pensacola, Florida to James & Winifred Walsh. Jim has survived by: his wife, Karen; daughter, Heather (John) ; sons, Lee & Steven , brother, Bob Walsh (Rebecca); grandchildren, Cobie, Maddison,& David ; nieces, Cassandra, Kristi, Lindsey, & Ashley ;nephew, Bobby ;brother-in-laws, Alan (Lori) & Jeff (Jeannie) ; father-in-law Floyd (Pat)  and numerous family members and friends.
When his nation called he answered by joining the Navy. He worked as an electrical tech & operator for Cimarron.  A memorial will be held on June 28th, 2022 at Houston National Cemetery at 9:30am.  In lieu of flowers the family requests that you keep them in your thoughts and prayers.
The post James E. Walsh Jr. appeared first on Crowder Funeral Home.
View Original Notice ? James E. Walsh Jr.