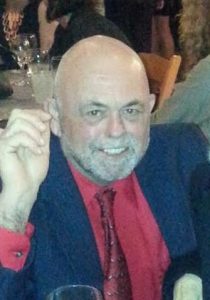 Bobby Joseph Cram, Jr. (68) of Texas City, Texas, passed away at his home on Wednesday, June 22, 2022. He was born in Galveston, Texas on August 13, 1953 to Clara and Bobby Cram, Sr.. Bobby was a lifelong resident of La Marque and Texas City and attended Paul's Union Church in La Marque. Bobby was an Electrician and HVAC Technician by trade and was currently working for Tyson Foods. He was a hard worker and enjoyed his job. In his free time he loved to be outdoors, riding Harley Davidson Motorcycles, hunting and fishing with his brothers.
Bobby is preceded in death by his parents, grandparents, step daughter Terry Thacker and nephew Galen Akmal. He is survived by his loving wife of 41 years Sherlene Cram, step son Gordon Oliphant and wife Regina, sister Karen Wilkins (Jack), brothers Kenny Cram (Cathy), Larry Cram (Elaine), Bruce Cram (Debra) and David Hendricks (Eileen), grandchildren Abigail Oliphant, Ryan Oliphant, Travis Oliphant and Kyle Thacker, and great grandchildren Liam Thacker, Reghan Thacker, Jade Oliphant and James Oliphant.
A visitation will be held on Tuesday, June 28, 2022 at 5:00pm to 6:00pm at the James Crowder Funeral Home in La Marque. A funeral service will begin at 6:00pm with Pastor Doug McBrayer officiating.
The family would like to extend a special Thank You to the Hospice Care Team. In lieu of flowers donations may be made to the American Cancer Society.
The post Bobby Joseph Cram, Jr. appeared first on Crowder Funeral Home.
View Original Notice ? Bobby Joseph Cram, Jr.