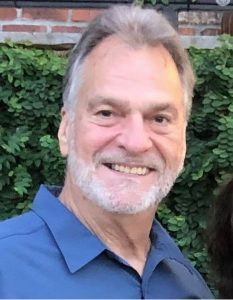 Philip "Buzz" Outten, 69, passed away peacefully on Wednesday, June 22nd, 2022, in Houston, Texas after a long battle with cancer. He was born on July 30th, 1952, in St. Petersburg, Florida to Eldridge and Elizabeth Outten. Buzz is survived by his loving wife of 42 years, Wanda Outten; son, David Outten; daughters, Faith Anderson (Andy), Alicia Quest (Clayton), and Jessica Arana (Adam); brother, Dave Outten (Betsy); sisters, Lisbeth Outten and Mary Stone (Pat); eleven grandchildren, Brooke, Danny, Koury, CJ, Alison, Kaileigh, Caden, Elliot, Fletcher, Grant and Olivia; brother and sister in-laws Jeff and Jane Mulligan, and DeeDee Northington, and numerous family members and friends. He is preceded in death by his loving parents, his brother Mike Outten, his mother and father-in-law, Ella Sue and Walter Northington, his brother-in-law Steve Northington, and his beautiful granddaughter Savannah Anderson.
Buzz was a loyal friend to many and a loving husband, father, brother, and son. He had a passion for cars, drag racing and anything fast, and spent many years at racetracks all over the country with his wife Wanda and daughter Jessica racing in the Junior Drag Racing League, making friends and memories for a lifetime. Buzz was an avid Florida State Seminoles football fan and attended countless games with his family and friends over the past 45 years to support his favorite team. Buzz loved to help others and would always lend a hand to those who needed it. He is loved and will be missed by so many.
A private celebration of life for Buzz will be held at a later date. In lieu of flowers, those wishing to make a donation in Buzz's memory may do so to the MD Anderson Cancer Center or the American Cancer Society.
The post Philip "Buzz" Outten appeared first on Crowder Funeral Home.
View Original Notice ? Philip "Buzz" Outten