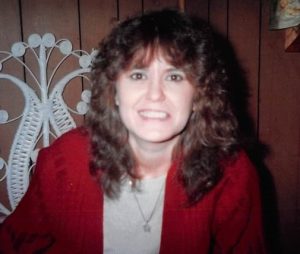 Theresa Lee Evans passed away in her home in Dickinson, Texas on June 26, 2022 after a fight with COPD.  Theresa was born on March 5, 1949 in Crockett, Texas to Helen and Trinity Perry.  She grew up in Fort Worth, Texas and worked as a nurse and in the nursing industry for over 25 years.
Theresa is preceded in death by her parents as well as her brothers, John Perry and Trinity Ray Perry.
She is survived by her three children: Jaylene Ruth (Andy), Ron Evans (Michelle), and Beth Crow.  She also is survived by her ten grandchildren:  Zandy McAllister, James Ruth, Shawn Evans, Anthony Evans, Jayden Evans, Ryan Register, Dylan Crow, Dakota Crow, Lauryn Crow and Raiyn Scheirman.  She was further blessed with fifteen great-grandchildren:  Lucy, Bella, Ellie, Max, Trip, Ashby, Kennedy, Andrew, Randii, Ayden, Daxton, Lola, Jaxen, Jarryn and Jay.  She is also survived by her brother, Donald Perry.
Theresa loved to read historical fiction, gardening, playing with her grandchildren and great-grands as well as various pets throughout her life.
She was a one-of-a-kind personality with a great sense of humor and a laugh that often became a cackle.  She could be prickly but generous and was always unapologetically herself.  She loved her children, grandchildren and great-grandchildren fiercely and will be greatly missed.
Theresa was a very private person and before she went home to be with our Lord, she requested a very simple send-off.  The family will have a private celebration of her life.
The post Theresa Lee Evans appeared first on Crowder Funeral Home.
View Original Notice ? Theresa Lee Evans